International Women in Engineering Day 2022
Written by Dr Maina Portella Garcia and Prof. Julia Mendes
Last month on the 23rd of June 2022, WREN celebrated International Women in Engineering Day (INWED). The INWED International Women in Engineering Day began in the UK in 2014 as a national campaign from the Women's Engineering Society. To reach all our members, WREN organised and co-hosted two amazing events: one in Australia and one in Brazil.
Australia
The event was held at the University of Wollongong (UOW) in Australia and was a collaboration between WREN, iAccelerate, Sicona Battery, Dr Mark Freeman, then Associate Dean of Equity, Diversity and Inclusion from the UOW Faculty of Engineering and Information Sciences, and the UOW Industry 4.0 Hub. The event was chaired by Ms Grace Kennedy, Research Fellow in Systems Engineering at UOW's SMART Infrastructure Facility.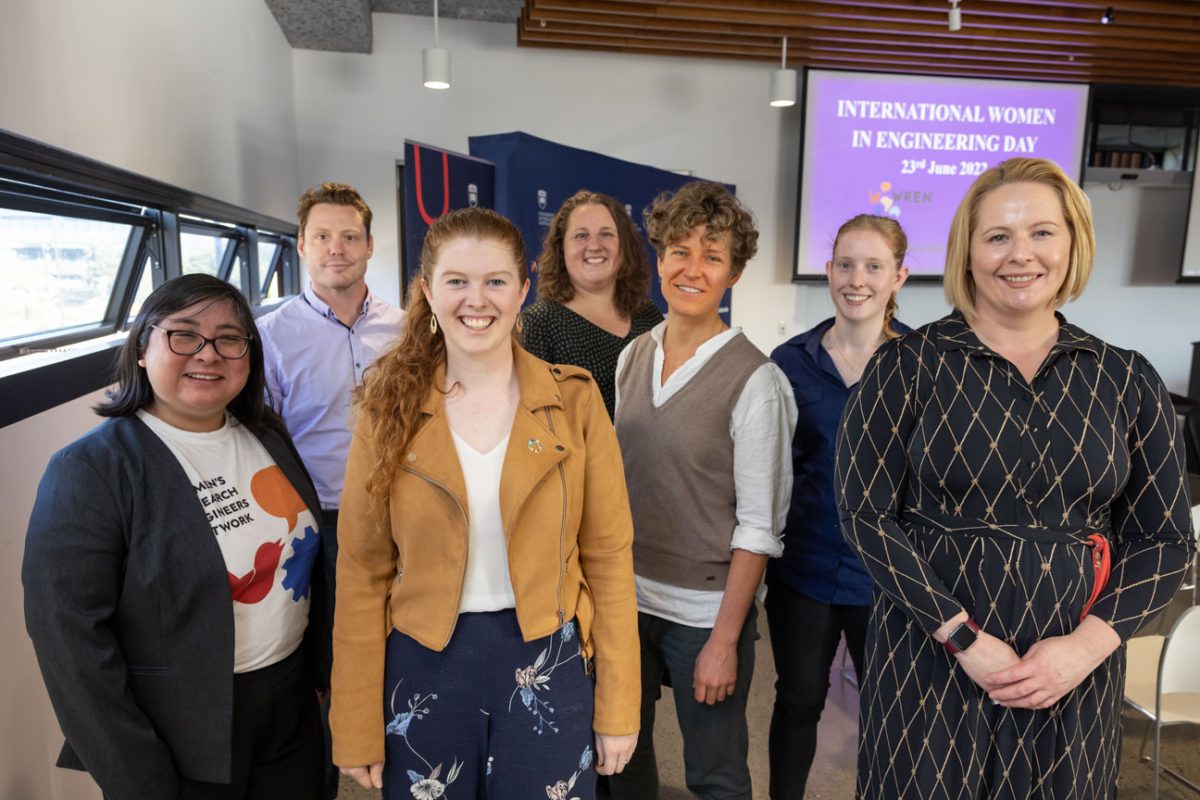 Meg Cummins, who graduated with Bachelor of Civil and Environmental Engineering from the University of Wollongong, was the keynote speaker. She shared her passion for Humanitarian Engineering, and her aspirations to increase water sanitation and hygiene services across the globe. In her talk, she shared the opportunities and insights she had that led her to an engineering pathway, and her envisioned career trajectory.
"Kind of the point of today and of every day that we celebrate women in engineering together, we are so much stronger."

Meg Cummins
Meg believes that working in a group and finding people with similar interests is essential in someone's life. She said "It was an awesome opportunity for me to meet other young people like me who were into STEM. And I think that's the collective. Kind of the point of today and of every day that we celebrate women in engineering together, we are so much stronger."
After the keynote presentation, Grace Kennedy led a panel with five other guest speakers: Dr Holly Tootell from UOW, Jillian Noad from BlueScope Limited, Ina Oestroem from University of New South Wales and WREN's Equity, Diversity and Inclusion Officer, and Dylan Chresby and Georgia O'Neill, from Aegis Value Engineering Pty Ltd.
Speakers shared their journeys in deciding their career paths, how they found inspiration in their life and where their ideas as inventors sprout from. They also shared their experiences on gender equity matters and discussed what we can collectively do to make progress.
Dr Holly Tootell: "Across Australia and globally you find women at my level: Senior lecturer. The next appointment is to associate professor. That's where we lose most of the women… I'm not just an academic, and I'm now an advocate for women in STEM. I'm a safe place for women to fly [when] ugly stuff [is] happening to them"… What you take on and women tend to do is we continue to take on all these additional roles that are not factored into our salaries and workloads… the more we make people uncomfortable and the more we offset them on social media… that's where the changes come from"
Brazil
The event held in Brazil was a virtual panel discussion where many insights and valuable tips were shared. The invited speakers were: Prof Arlene Maria Cunha Sarmanho from Universidade Federal de Ouro Preto (UFOP), Prof Maria Teresa Paulino Aguilar from Universidade Federal de Minas Gerais (UFMG), Professora Rosa Malena Fernandes Lima (UFOP), Professora Roseli de Deus Lopes from Universidade de Sao Paulo (USP).
Prof. Julia Mendes (UFOP) and Dr Maina (University of Wollongong), both WREN Committee Members, moderated the event together.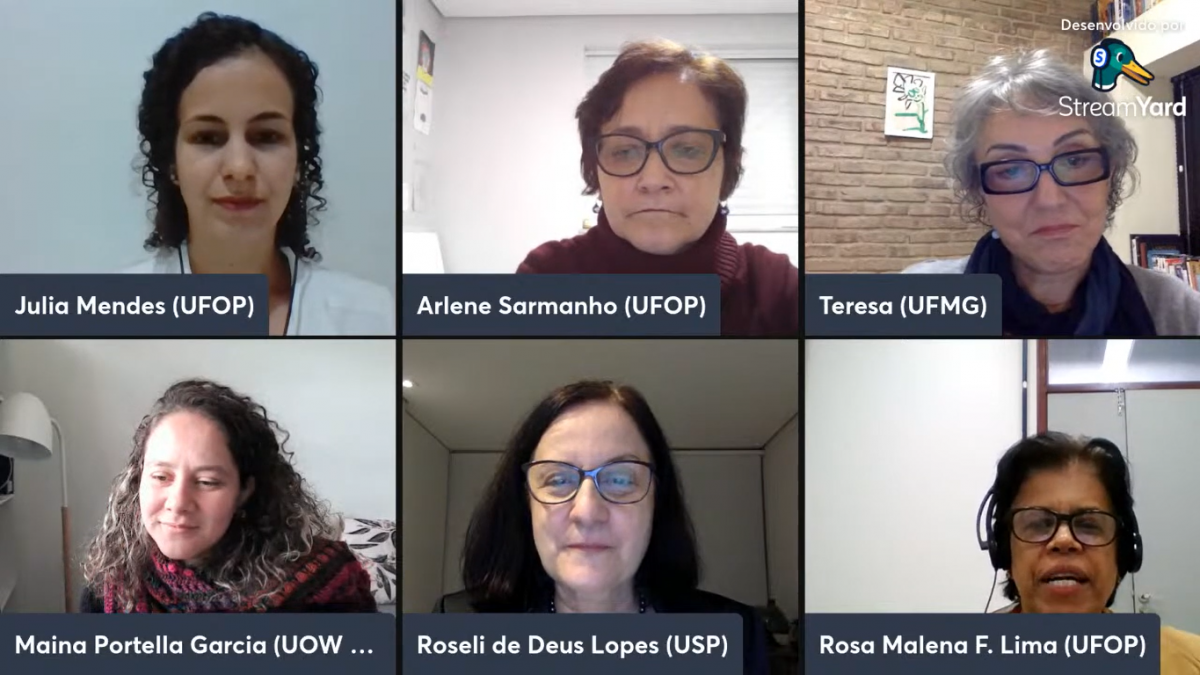 "It seems like women need to work harder to prove their competence… and it should not be like that"

Prof. Arlene Sarmanho
Below we summarise some of the key information shared during the event:
General tips for grants

Always participate in grant opportunities ("chamadas de editais")
When writing a grant proposal, you need to remind that the reviewers might not be familiar with your field. Therefore, find a balance in using technical terms and be as clear as possible.
Read the grant criteria – many times! And make sure to address them in the application.

Industry opportunities

Clarify with the industry partners the difference between service/consultancy and research.
You might have to adapt the language when talking to industry partners

Student supervision

Students' soft skills are very important and need to be developed.
Supervisors are a facilitator for the student and should give students autonomy to find their own path.
It is ok to create bond and have compassion and empathy for students.
If you missed out on the events or want to watch them again, below are the video recordings of both events. The event in Australia (upload pending) was held in English and the event in Brazil was held in Portuguese.