The WREN at the Sydney World Pride Human Rights Conference
How far we've come, and how much more there's to be done!
We have joined a crow of engaged activists at the Sydney WorldPride Human Rights Conference held at the ICC, Sydney. This was the first time the largest LGBTQIA+ Human Rights Conference was held in the southern hemisphere, and attendees explored a number of important subjects related to LGBTQIA+ human rights as it stands today and the vision for the future.
The Conference had a full program of inspiring keynotes, panels and roundtables with interactive workshops, performances and facilitated networking events. These included the inclusion of intersectional diversity (in its full meaning) in the workplace, advancing laws, international solidarity, the complex relationship of religions and LGBTQIA+ communities, banning conversion therapies (which still exist!), economic empowerment and much more.
What are some of the highlights from the conference?
This Human Rights Conference was dedicated to all matters related to the LGBTQIA+ community. The highlights are mainly about how far we have come in terms of assuring basic human rights for the LGBTQIA+ community, yet it is shocking to realize how much work there's still to be done. 
Some examples of this are:
The historical landmark removal of homosexual(ism) in 1990 and/or transexual(ism) in 2018 from the World Health Organisation catalogue of diseases.
The decriminalization of same-sex marriage in some countries, which is still a huge issue today or even the rights same-sex couples should access in those countries where same-sex marriage is still not legal.
The harmful medical practices in intersex babies, or even infanticide statistics in some African nations. It was clear that there's a tricky balance between the influence of religion, and their narratives of LGBTQIA+ people, versus human rights.
Moreover, the legal work that it is much needed to ban conversion therapies, also known as "gay cure".
The importance and work ahead to be done for the queer people living with a disability.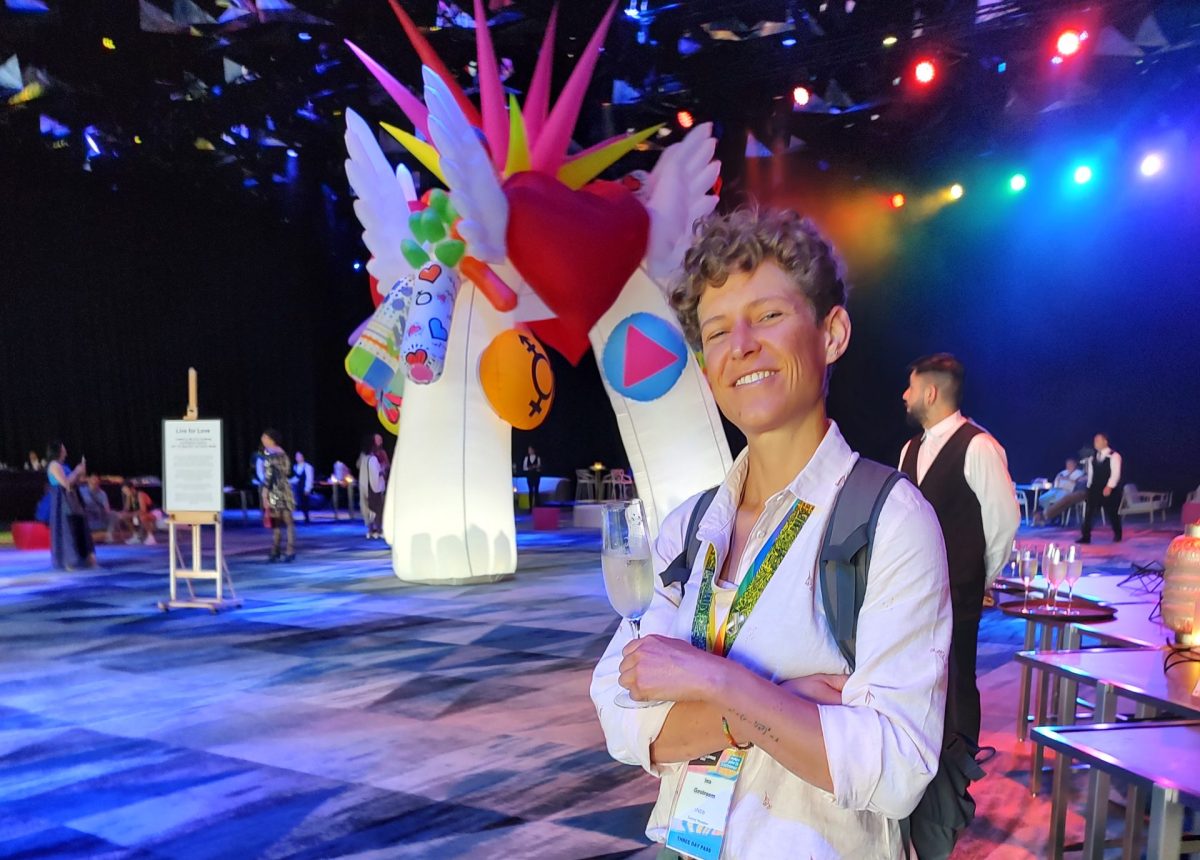 How can we break down the bias associated with being part of the STEMM rainbow community?
We need urgently to create and cultivate a culture of diversity, inclusion and belonging. We need to add human elements to what we've cultivated over many years as hard and rational sciences – and that can be done with role models that represent these communities. Different perspectives of life will lead to diverse thinking, and this can only result in a win-win solution to the global challenges the STEM fields work so hard to solve. Another way to do this is to start to have a look into adding the A (for Arts) into the STEAM alphabet. Arts and Science have gained much more attention lately, and the influence it has on creativity might be a good way to "soften" our view of science that allows us to reach different angles, while still maintaining our rigorous scientific methods.
What are some of the key learnings/takeaways from the conference?
In my personal opinion, the key takeaway is that Equity Diversity and Inclusion is the missing link to innovating the technological revolution that will help us solve (or at least tackle) global challenges, for example, the United Nations Sustainability Development Goals. However, we need to take care of the communities that are still fighting for basic living conditions. To do that, we need to gather an extensive network of people across our LGBTQIA+, female, and people in disability communities. Together we make a bigger and stronger community that strives towards a better world.  
The final message from having participated in such an important and big event as it was the Sydney WorldPride Human Rights Conference, is that the cause of EDI is a political and also a human rights cause. That includes as well the fight for equality for women, people of colour, and first nations. The more we resist, persist and advance in these causes, the better the world we can build.