Celebrating Excellence: University of Wollongong Vice-Chancellor's Award Night 2023
The University of Wollongong's Vice-Chancellor's Award Night for 2023 was a dazzling celebration of excellence, innovation, and a commitment to positive change. The event, held with grandeur and enthusiasm, marked a significant moment in the university's calendar as it recognised the remarkable achievements of its community members.
The evening commenced with a poignant acknowledgment of the traditional custodians of the land, a beautiful tribute to the country on which the university stands. This set the tone for an evening that would highlight outstanding contributions across various domains within the academic world.
One of the highlights of the night was the presentation of the Vice-Chancellor's Outstanding Contribution to Teaching and Learning Award, which served as a testament to the dedication of educators who go above and beyond to inspire and shape the minds of the next generation. The spotlight then shifted to the domain of research, where groundbreaking discoveries and innovations were celebrated. The significance of professional staff in the efficient functioning of an academic institution was also acknowledged through a well-deserved award. Their behind-the-scenes efforts play a pivotal role in ensuring that the university's operations run smoothly and effectively.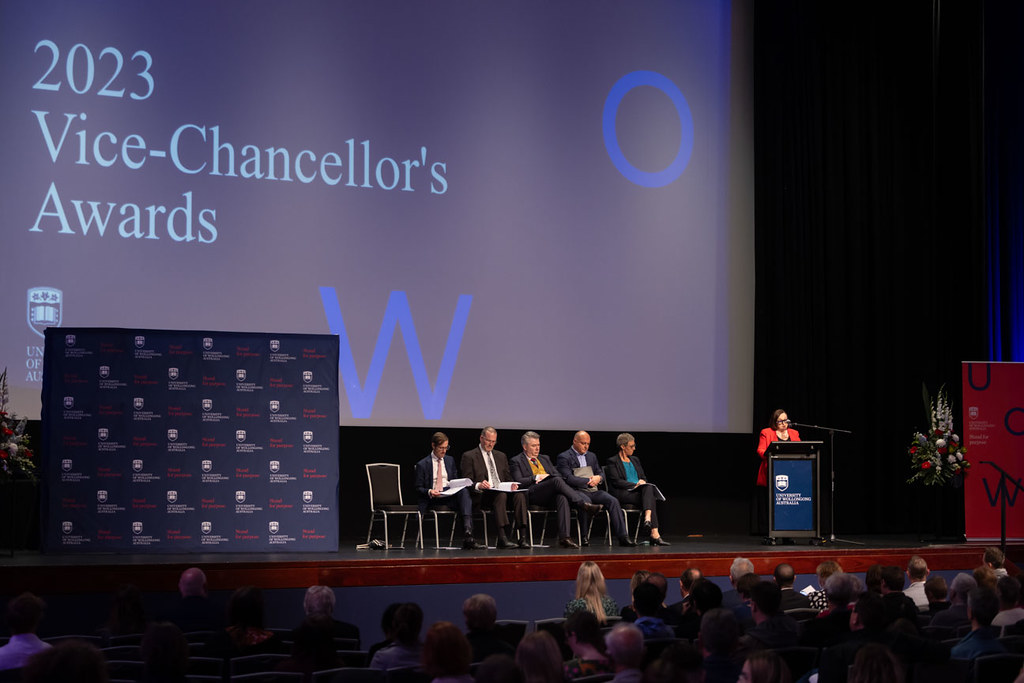 A special moment of the evening was the presentation of the Vice-Chancellor's Rosemary Cooper Equity, Diversity and Inclusion Award. This award recognised the Women's Research Engineers Network (WREN) dedication and effort to creating an inclusive environment where every individual, regardless of their background and differences feels valued and empowered to thrive. In an age where gender parity in STEM fields is a vital goal, WREN's efforts have been monumental. Led by women, WREN aims to promote gender equity and enhance women's participation and retention in STEM, particularly in the field of engineering. Even amidst the challenges posed by the COVID-19 pandemic, WREN managed to transcend international boundaries, bringing together women from diverse backgrounds. The network provided a platform for sharing stories, achievements, and collaborative projects that address global challenges. WREN's collective endeavours have effectively shattered stereotypes, transformed perceptions, and opened doors of opportunity not only for Australian women but also for women around the world.
The University of Wollongong, in partnership with WREN, is leading the charge for change, spearheading initiatives that promise to shape a more inclusive and equitable future for STEM disciplines.
The University of Wollongong's Vice-Chancellor's Award Night for 2023 was a resounding success, honouring the achievements of exceptional individuals and collectives who embody the spirit of excellence, dedication, and progress. As we reflect on this night of celebration, we are reminded of the profound impact that individuals and networks can have in shaping a brighter and more inclusive world.