Ice path: What do Brazil, Antarctica and Australia have in common? 
When I started my studies in Biology at the Federal University of Pampa in 2010, in the south of Brazil, I could never have envisioned the journey that lay ahead or where it would ultimately lead me. Through engaging in research, teaching and extension projects, I was introduced to an extraordinary land of white expanses and frigid temperatures – Antarctica. In 2017, I crossed the country to pursue a Master's degree in Botany, at the Federal University of Viçosa. With the generous support of Brazilian Antarctic Program, PROANTAR, to our project Center for Research on Terrestrial Ecosystems of Maritime Antarctica, TERRANTAR, I could investigate how the vegetation composition varied along the topographic gradient, according to the soil characteristics and avifauna influence. It is amazing that even within the cold and isolated expanse of Antarctica, ice-free regions exist, harboring plant species that endure severe climatic conditions and fleeting summers. These areas are characterized by the presence of mosses, lichens, algae and a mere two flowering plant species. Interestingly, these resilient organisms, along with the renowned penguins, play an indispensable role in the ecosystem of this unique and challenging environment.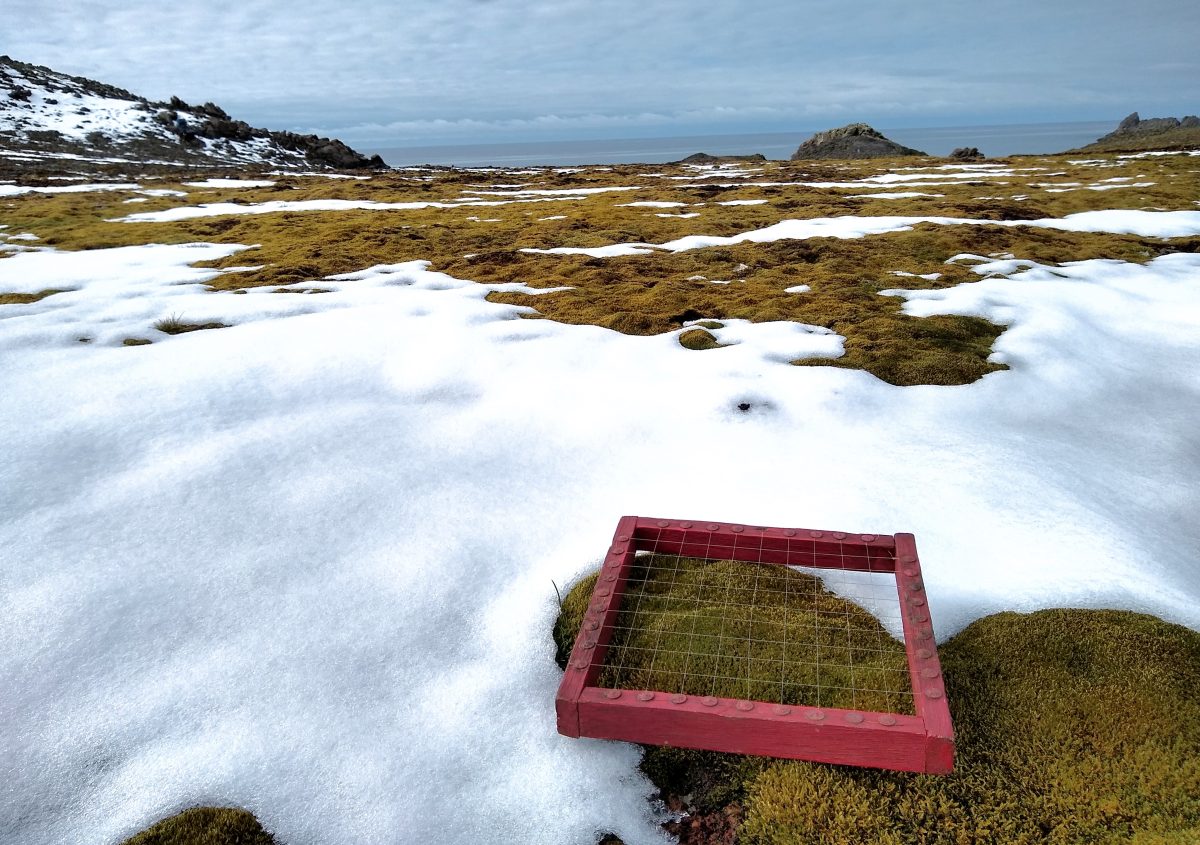 The TERRANTAR Project has existed for 20 years, coordinated by Professor Carlos Schaefer and Marcio Francelino. Our work involves monitoring soil conditions, (temperature and moisture), conducting soil characterizations (chemical and physical properties), exploring the relationship with biological and landscape features and studying greenhouse gas production. Personally, I have taken part in three expeditions to Antarctica: one during my Master's program and two during my PhD studies. During our most recent expedition, we collaborated with the University of Wollongong, Australia. We camped for 27 days at King George Island, where we collected moss samples along a transect of recently exposed land where a glacier had retreated and utilized aerial imagery to map the vegetation.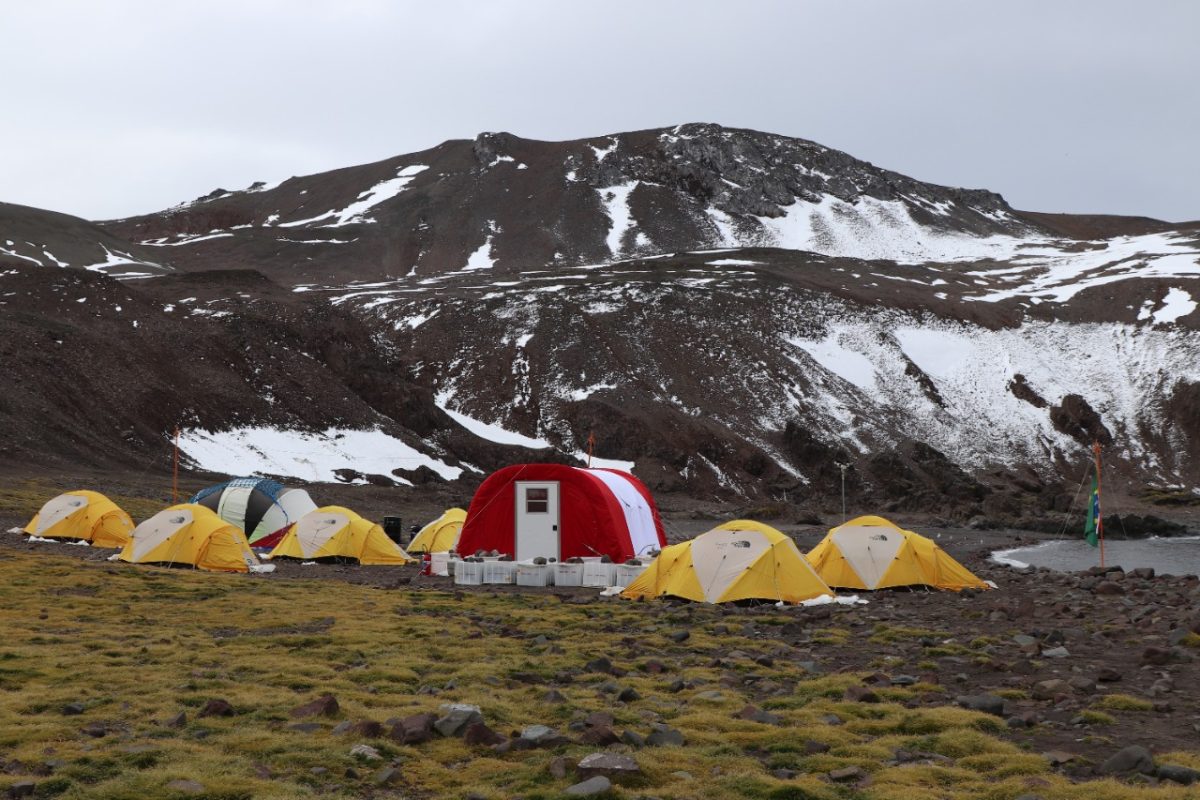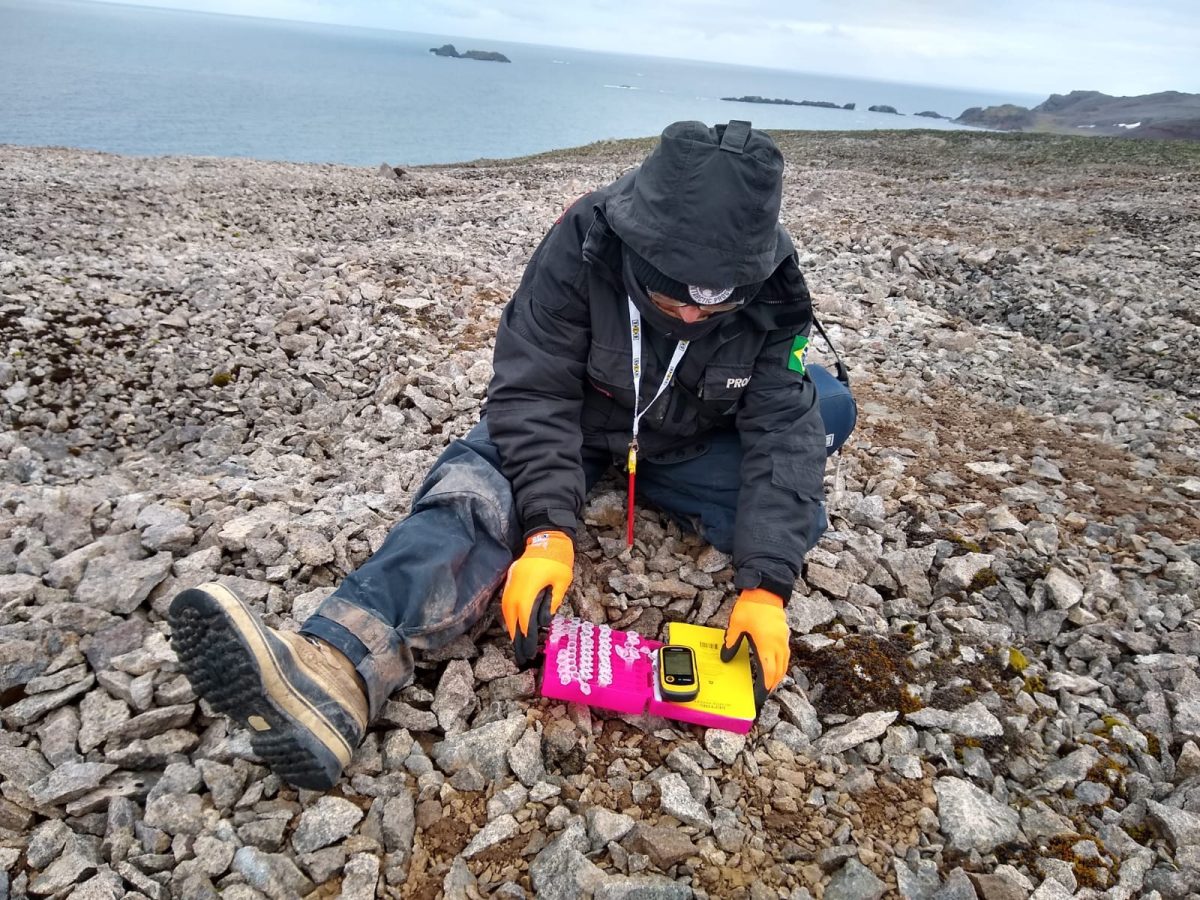 After the global pandemic, I concluded my PhD and, with the supervision of Distinguished Professor Sharon Robinson, I was granted an incredible opportunity to be a Visiting Research Associate at UOW. This was only possible due to a National Council for Scientific and Technological Development (CNPq) Brazil scholarship, as a postdoc abroad. In partnership with Australia's Nuclear Science and Technology Organisation (ANSTO), we are dating moss samples from the glacier retreat site using the radio carbon isotope (14C) and improving vegetation classification mapping. The collaboration between Brazil and Australia seeks to establish connections between the timing of glacial retreat, soil exposure/formation, and vegetation colonization. We are investigating the influence of environmental conditions and microrelief on vegetation, aiming to demonstrate how climate change impacts Antarctica.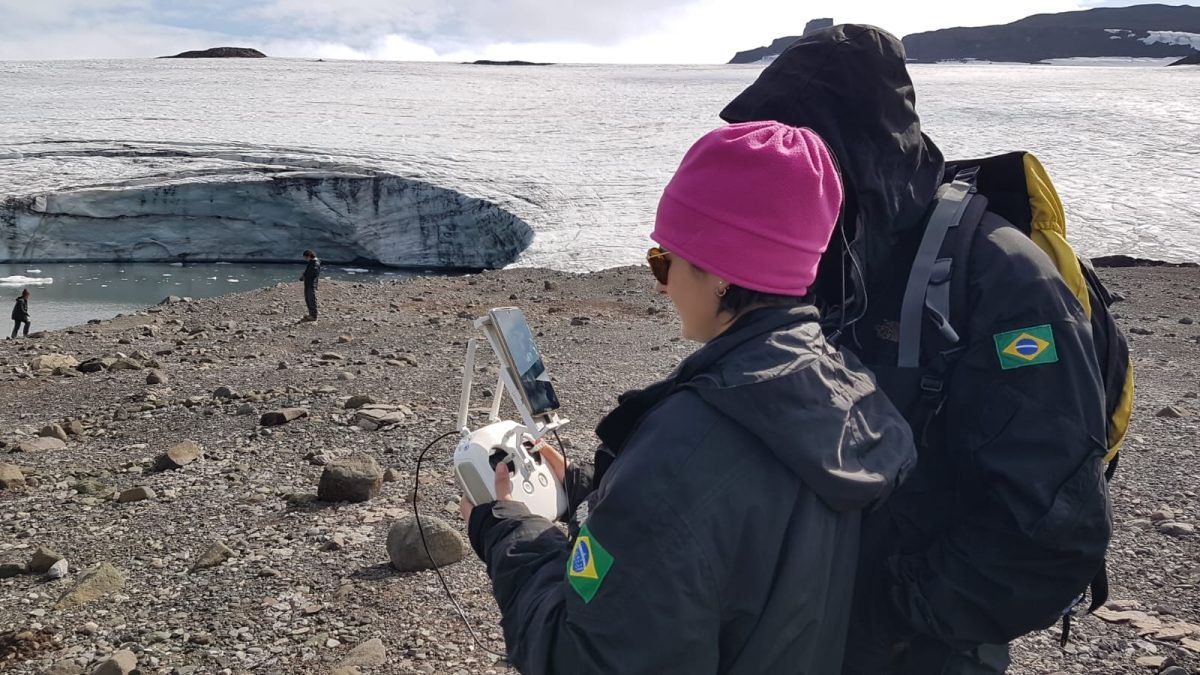 The challenges of working in the extreme climatic conditions of Antarctica may appear relatively modest when compared to the obstacles faced by researchers in Brazil. The latter challenges encompass a history of budget limitations over the years, surmounting the language barrier of English, and contending with the geographical distance from home. Nonetheless, the passion for our work, a willingness to seize every opportunity and building a good network, have brought me to my current position. This month, I had the privilege of representing both my country and the Australian Research Council Special Research Initiative, Securing Antarctica's Environmental Future SAEF, of which I am a member through UOW, in the XIII SCAR Biology Symposium 2023. The event held in Christchurch, New Zealand brought together distinguished figures in Antarctic research for keynote speeches, plenary sessions, and collaborative work sessions.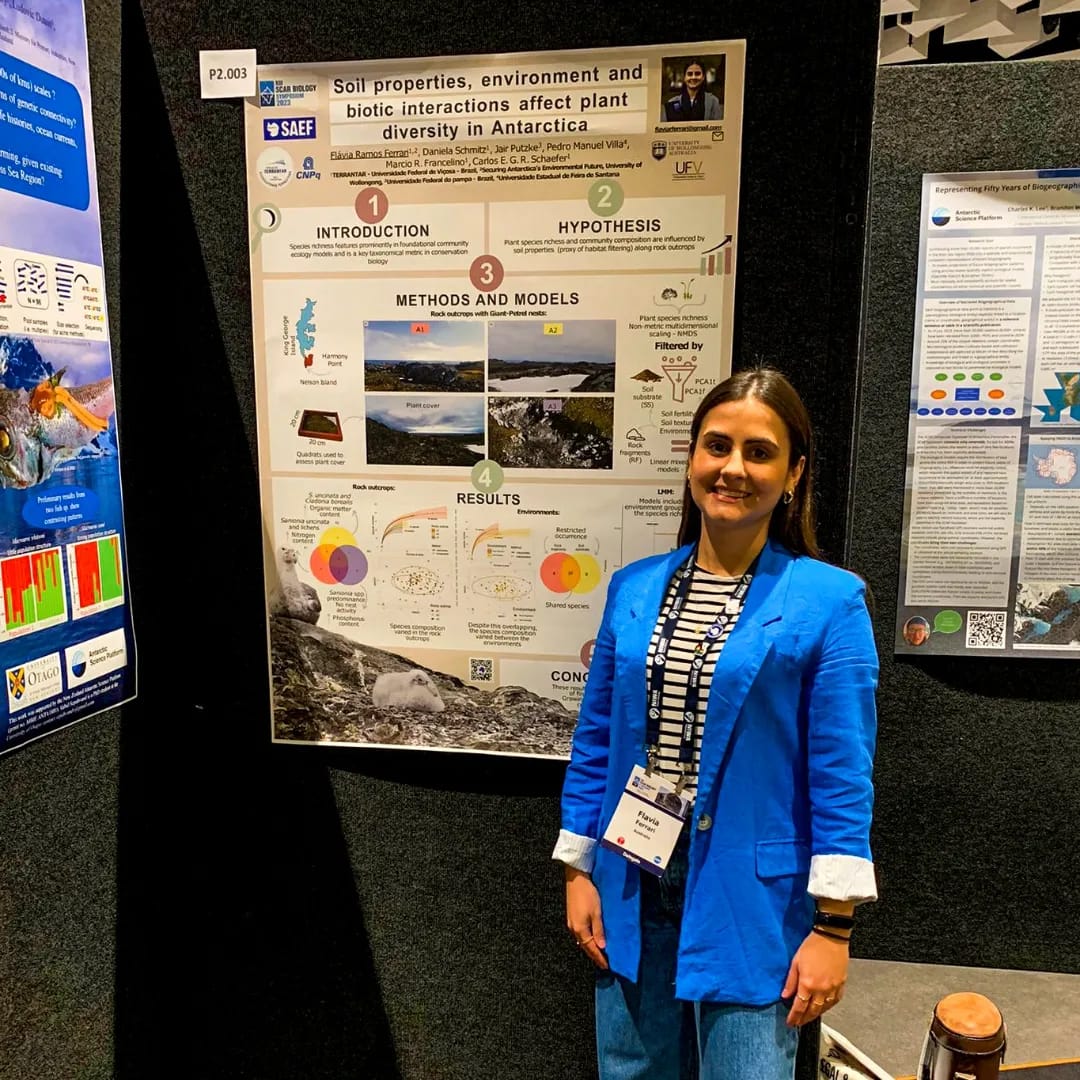 Presently, I am able to persist in my pursuit of Antarctic ecology, propagate Brazilian research, fortify the ties between Brazil and Australia, and pave the way for emerging generations of researchers. These achievements are the outcomes of numerous Brazilian scholarships and research incentives.